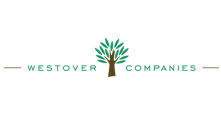 THE WESTOVER COMPANIES CORONAVIRUS CONTINGENCY PLAN
As we get ready to enter another week of the COVID-19 outbreak, the Westover Companies continues to follow guidelines provided by Federal and State Governments.
While many states have ordered all non-life sustaining businesses to close due to COVID-19, please be assured that Westover will continue to respond to emergency maintenance requests.
The Westover Companies understands that this is a very stressful time for everyone and will initiate several Resident Support Initiatives to help our residents.
As we go back to school, please deduct a $120 discount off September's rent if paid by the 5th of the month.
For those residents that have given a notice to vacate and would like to extend your lease, you will be able to extend your lease at your current rental amount, as long as your apartment has not been re-rented.
If you are having difficulty paying your April rent due to the COVID-19 outbreak, contact your Management Office. You will be asked to provide information which will be reviewed by the Regional Manager.
Do not hesitate to reach out to us during this unprecedented time with any questions or concerns. We are all trying to navigate through this crisis.
There is no vaccine against COVID-19 coronavirus, but there are simple things everyone can do to keep from getting it:
Wash your hands often with soap and water for at least 20-30 seconds or use hand sanitizer that contains at least 60% alcohol.
Try to not touch your eyes, nose or mouth.
Try to stay away from people who are sick.
If you are sick, stay home and try to stay away from other people.
Always cover your mouth and nose with a tissue or your sleeve when you cough or sneeze.
Throw away tissues in a trash can and immediately wash your hands.
You don't need to wear a mask unless you are sick yourself.
The best way to prevent getting COVID-19 is to avoid being exposed to the virus. This means practicing social distancing. Here are the things that you can do:

Reduce the number of people you are around – the fewer, the better, but especially avoid groups of 10 or more.
Stay at least 6 feet away from other people.
Think about ways you can get supplies you need delivered instead of going out to stores.
Ask that deliveries be left outside your door instead of accepting them in person.
If you do have to go to the store, choose a time when it is not crowded, avoid touching your face, and wash your hands or use hand sanitizer as soon as you leave.
Call people on the phone instead of visiting them in person to avoid getting sick or accidentally infecting others.
We continue to take all safety precautions. Thank you and be safe!
Sincerely,
Sue Yukenavitch
Sue Yukenavitch
Chief Operating Officer
The Westover Companies