Dedicated To Our Resident Family
We get up every day to provide people with nice, affordable places to live, work, shop, and play.
Everything we do is rooted in our values. Learn more below.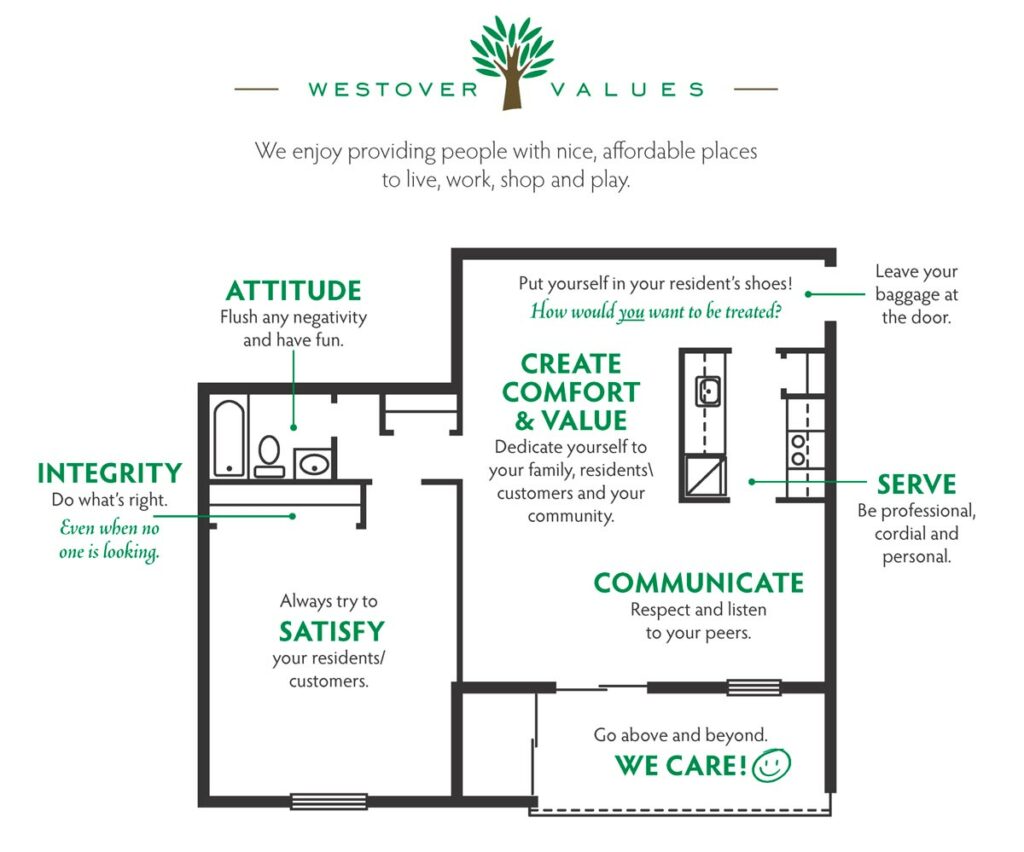 Attitude
Flush any negativity and have fun!

Integrity
Do what's right. Even when no one is looking.

Comfort & Value
Dedicate yourself to your family, residents, customers, and your community.

Serve
Be professional, cordial, and personal.

Do Unto Others
Put yourself in your resident's shoes! How would YOU want to be treated?

Communicate
Respect and listen to your peers.

Satisfy
Always try to satisfy your residents and customers.

Care
We go above and beyond!